There are many words I would prefer my children not use (even though they've heard a few of them at home!). However, there are three words I hope I never hear them say - "Woulda, Coulda, Shoulda!" (Okay, technically those aren't words, but I'm sure you get my meaning.)
As my children begin their college years, I want them to take advantage of everything this time in their life has to offer. It's not just about getting your money's worth – although that's an important lesson – whether you are paying tuition or your kids are taking out loans. This is the time to take risks. Try new things. Meet new people. Step out of your comfort zone.
There are many things I wish I had done during my college years (and maybe a few I wish I had not done!). I wish I had developed more of a relationship with teachers and sought their advice. I also wish I had taken more advantage of clubs, school organizations, and service work, but I let self-doubt and fear prevent me from taking those risks.
Don't get me wrong, I am very happy with my life. I had a wonderful college experience. Hindsight is 20/20. Things happen for a reason, but I don't want my kids to have regrets about not taking chances. Four years (or maybe five or six!) go by very quickly. It's a great time of life to discover who you are, find friends with different opinions and passions, and transition from child to adult. So, as my second son begins this new phase, I've consulted the highest authorities – nostalgic parents, friends, and recent college graduates to offer their words of wisdom. Will he listen? I honestly don't know. Maybe, though, these pearls of wisdom will remain in the back of his mind when an opportunity presents itself. And, instead of looking the other way because it might require effort and risk, he might just hear that little voice of mine and decide to go for it.
So, here's a quick list for college students to consider as they get ready for school. If those of us that have graduated could go back, these are the things we would do differently!
Wish Lists from the "Woulda Coulda Shoulda's"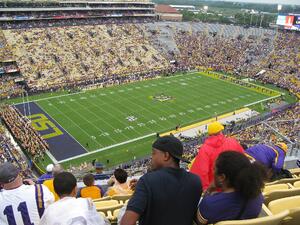 1. I wish I had gone to more events...ballgames, rallies, etc.
2. I wish I had served on a student government board.
3. I wish I had spent more time meeting individually with professors to pick their brains. I view it as a missed opportunity.
4. I wish I had done more volunteering.
5. I wish I had joined an Engineering club.
6. Sometimes, I wish I had gone to school out of town.
7. I wish I had taken my undergraduate studies more seriously.
8. I wish I had understood that it wasn't about the points to get a certain grade, but that it should have been about really learning. Graduate school was a rude awakening.
9. I wish I had gone to college with a more open mind and not a specific major.
10. I wish I had switched majors.
11. I wish I had traveled abroad.
12. I wish I had gone to the Bruce Springsteen concert rather than study for an anatomy test. (Okay, I'm not advocating choosing a concert over studying. However, every student needs to take a break once in a while. It's good to recharge! And, no, this wasn't me.)
10 Suggestions from current students, teachers and alums:
1. Go to Class!
2. Get out there and enjoy it all. Take it seriously and always do your best.
3. Sign up for a club.
4. Utilize resources available on campus, including services like writing centers and tutoring.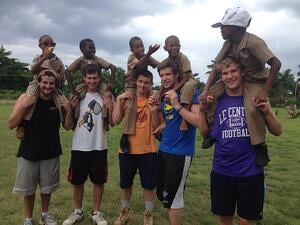 5. Volunteer on campus or at local organizations. Take time to help others.
6. Develop a good relationship with your professors. They can be great mentors. Take advantage of their office hours. You want the people who determine your grades to know your name and that you're working hard. They can also clarify course material, provide guidance on papers, and offer tips on how to prepare for tests.
7. Study abroad for a full year. (If a year is too long for you, consider studying abroad for one semester, the summer, or holiday breaks.)
8. Take computer classes even if they are not required for your major.
9. Get to know the history and traditions of your school.
10. Reach out and meet new people.
What are your suggestions and tips for incoming freshmen and current college students? Did we miss anything? Share your words of wisdom here!
Photo credit: Dolly Duplantier & Delta Upsilon, Global Service Initiative Trip