While we all know college can cost a lot of money, let's face it – students themselves don't necessarily have a lot of disposable income, especially for campus fundraisers. Many students may need to work multiple jobs to pay for tuition, or they might be living on a tight budget. In addition, there are a lot of "extra-curriculars" competing for their dollars!
Funding is competitive on campus. While volunteering within your school community is truly important, there are still expenses like transportation, supplies, etc., in addition to raising funds for a cause or service event. If you want your club or service organization to succeed, you need to raise money. Planning a fundraiser on campus takes discipline, creativity, and solid communication skills. If you need to increase your funding, check out these tips from experienced student fundraisers to organize your next event.
1. Form a committee and get organized.
Find out who's interested in planning your club's fundraiser. Know your members' talents and make use of their expertise. Discuss your budget, time frame, and goals. "We have a Vice President of Philanthropy and her committee plans and organizes each event we put on," said Isa Brooks, a member of the Alpha Chi Omega (AXO) sorority at the University of California, Santa Barbara (UCSB).
Brooks, a junior, serves as Vice President of Public Relations and Marketing for the sorority. She said AXO also has an Executive Board that is dedicated to the planning stages, as well as the overall execution of events.
2. Get Permission!
Before you commit a lot of time and resources to your event, make sure you have permission from your organization's governing board, as well as the appropriate university department. Get it in writing! In addition, check your school's calendar to make sure you aren't competing with other clubs for funds and attendance.
3. Be specific in your communications.
Clearly explain why you are raising money and how the funds will be used. Alpha Chi Omega raises money annually for Domestic Violence Solutions, a local women's center in Santa Barbara. "We have two main events during the year," said Brooks. "Both involve getting the Greek and the larger UCSB community together to fundraise for the women's center, as well as bring about awareness."
4. Be Professional.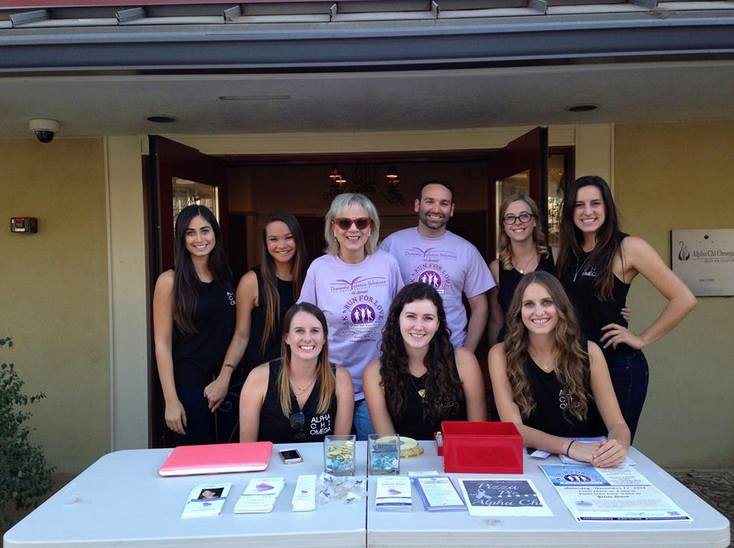 "You are fundraising for a worthy cause," said Jane Berry, a junior at Brandeis University in Waltham, Massachusetts. Berry is one of three fundraising and development coordinators for the Waltham Group, the umbrella community service organization for the university.
"You should believe in and care about your project," said Berry. However, just because you care, doesn't always mean that everyone else will. Berry cautions that as a college student, you may not automatically receive the respect or attention of companies, partners, and volunteers. "They make take one look at you or your email address and decide it's not worth it."
To make a good impression when fundraising in public, Berry suggests team members wear similar outfits to show you are part of a specific group. By looking professional and a part of a team, faculty and students are more likely to stop and talk for a few seconds. This could be a club t-shirt or maybe a solid color shirt and dark pants. Berry advises not to wear anything too crazy. You don't want to scare away shy freshmen!
While it's easy to remember to be professional in person, Berry acknowledged students might forget to do so when making phone calls and sending e-mails. "My team's solution for this was to make scripts for all the different types of phone calls we make and emails we send and sort them into Google Docs folders based on each fundraiser."
5. Always get a name, title and phone number.
"No matter who you are talking to or what you are asking for, make sure to get their name and position," said Berry. "When we run our annual holiday auction at school, it's essential to know exactly who within a company has guaranteed us what. It also applies to smaller fundraisers when you just want to know your contact."
6. Make sure everyone is on the same page – literally!
As mentioned previously, Berry's team puts everything on Gmail and Google Docs. Using the same account allows them to see each email sent. "It looks professional with the uniform signature and the docs don't get lost through email," said Berry.
7. Be proactive with your marketing and create a buzz about your event.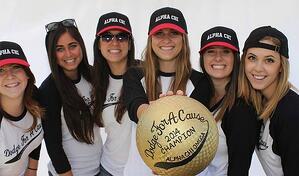 Social media is one of the easiest ways to reach out to potential donors, but it shouldn't be the only avenue used. AXO works with local businesses and donors by sending out newsletters about their philanthropy. "We try to start fundraising as early as possible," said Brooks. "We also try to create innovative ways to create a buzz about our events in our own Greek community by tabling, making announcements to other sororities and fraternities on campus, and holding fundraising events at restaurants in our student neighborhood."
Brooks stressed that creativity is key and emphasized the importance of engaging the community during fundraising campaigns. "We usually create competitions within the Greek community at our sponsoring restaurants."
Berry advised to do anything and everything to get students interested. "If people don't know about your fundraiser, no one is coming," she said. "Write in chalk on the sidewalks in heavy traffic areas, put up flyers with catchy slogans, send out campus-wide e-mails, and post incessantly on social media."
While students lead busy lives and may not go out of their way to part with their money, if they know about your cause, they may at least be curious to learn more about what you're doing. Plus, if your information table is positioned along their daily route, they may just stop to see what all the excitement is about.
8. Address a student need.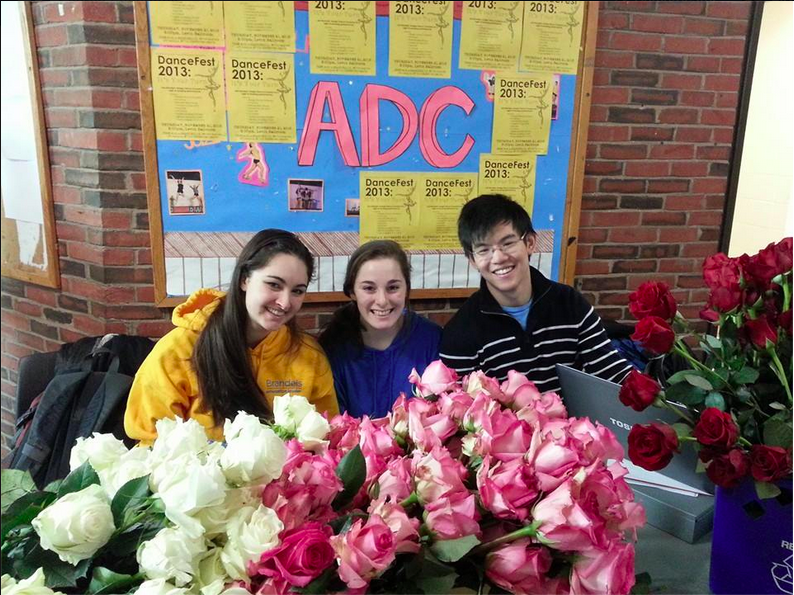 If you address a specific need, students may be more willing to give freely with the added bonus of helping others! "If we throw an event involving food, then students love to participate," said Brooks. "Our Pizza Pie with Alpha Chi event is a favorite. The community comes to our house and they design their own mini pizza. All proceeds go to our local women's shelter."
Berry said her most successful fundraisers have been holiday silent auctions, which also appeal to teachers and staff; a Valentine's Day roses sale; and late-night food delivery service.
"I was actually truly surprised at how many fellas stepped up and got their girls red roses," said Berry. "The convenience of having them on campus really drew people in. Students love grilled cheese delivered right to their door, especially if you're open late!"
9. Communicate progress and success!
It's important to maintain a good relationship with all of your donors. Share your progress throughout the campaign via social media and on campus through tables, signage, etc. When your event is over, let everyone know the results and how their support will benefit others. Make sure to let your donors and sponsors know how much you appreciate their assistance. Send out thank you messages via social media, e-mail, and newsletters. If possible get a quote or picture from the organization that received the funds.
Raising money isn't easy, but with preparation, organization, and a little creativity, you can make your fundraiser a success. Do you have a few more tips that worked for your club? Share them with our readers!
Photos courtesy of UCSB chapter of Alpha Chi Omega and the Waltham Group at Brandeis University.