This post was written by NobleHour Special Contributor Natasha Derezinski-Choo.
Service-learning is something I'm involved in on a daily basis. I find that sometimes students and parents are ill-informed on the distinction between volunteerism and service-learning, and this can lead to confusion. A common misconception is that service-learning is just an impressive way of saying volunteerism. Luckily, the concept is both easy to follow and implement once it is understood. The National Service-Learning Clearinghouse gives a very comprehensive definition of service-learning: "Service-Learning is a teaching and learning strategy that integrates meaningful community service with instruction and reflection to enrich the learning experience, teach civic responsibility, and strengthen communities." What sets service-learning apart is its connection to education. Service-learning is about applying skills and knowledge learned in the classroom to real-life experiences that benefit the community.
Accounting students at the University of Texas at Austin are engaging in service-learning by filing tax returns for low-income residents (Source: What Really Counts in a Service-Learning Accounting Class). In Accounting 366P, students learn how federal tax codes work. They also study issues affecting low-income residents such as "socio-economic issues, housing and immigration policy, and economic development." Then the practice what they have learned by partnering with a nonprofit called the Community Tax Center to help low-income families get the most out of their tax return. Instructor Brian Lendecky says that, "The most important part of the learning process is actually applying your trade." In this class, students learned information vital to their careers, applying that knowledge, and helping members of the community.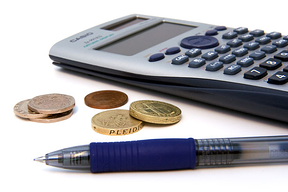 Many students recount that the best lessons came from the stories they heard from their clients. When completing their 55-hour service requirement for the course, they engaged in the very issues they'd heard about in their lectures. One student describes a single mother who put six children through college debt-free. This type of determination can't be taught in books; it has to be found in experience. Another remembers a woman who was hearing impaired and needed her mother to translate. This prompted the student to learn sign language so he could communicate with more people. In one year, 200 students filed 18,310 tax returns and helped get their clients over $31 million in returns. This is much-needed money for families to pay bills, buy groceries, and pay off debts. What the students gain from the course is not just how to file tax returns, but the power to use their knowledge to elevate others.
In Morris, Minn., students are completing a service-learning project that will help to restore local history. These students are getting down in the dirt—literally—in some eerie places, but they are doing it for the right reasons. Lead by University of Minnesota Morris Associate Professor of Anthropology, Rebecca Dean, students will be excavating, cataloging and restoring a local cemetery that has been destroyed. The cemetery holds immense importance to local history. The Boerners' family plot of 12 graves dates back to the late 1800s. The site ties back to the pioneers who originally settled in the area. As part of this project, students will be using the archeological skills they have studied in class to gain hands-on experience. Dean says the project's close vicinity to the university also makes it an accessible project to her students, in contrast to excavations abroad she has preformed that are a larger financial and time commitment for students. In addition to being a great lesson plan, the project will give back a historical site to the community. Students will not only be prompted to master their skills, but also to consider carefully the implications of excavating a site and the importance of being delicate to local history. (Source: Morris Sun Tribute)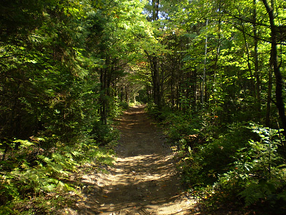 In another service-learning project, students of Environmental Science at Tennessee Wesleyan College conducted research on local wildlife to help the community. This project went beyond your typical lab assignment. Students worked to assess a piece of property belonging to the City of Athens, Tenn. that will soon be developed into a new hiking trail. Each group of students conducted observations of an area of the property and collected data about plants, insects, animals, soil, pollution and erosion. They compiled the data and determined the effect of building the trail on the environment. They delivered their recommendations to the city to help them in building the trail. Assistant Professor Caroline Young described the objectives of the initiative: "It is my hope that by involving students in environmental projects through service-learning, they will see how the issues we discuss in the classroom directly impact our own city, and they will then understand that their efforts make an important difference in the world . . . I hope to foster a spirit of caring for the Earth in my students that will last long after my class is over." These students engaged in the material in their classrooms and were able to help the community with their research. As a follow up to the project, the students plan to plant trees in areas of the property where their data revealed a need for more plants. (Source: Knox News)
These examples show different ways that service-learning helps engage students in their studies. Service-learning is becoming an increasingly popular tool in education because it encourages students to interact with their learning by applying their talents and knowledge to helping the community. Check out local opportunities for ideas on how to incorporate service-learning in your classrooms.