This post was updated on 1/21/2015
Last February, Chicago marked at least 22 days of temperatures at zero degrees or colder. While winter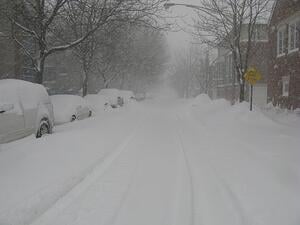 isn't as bitter as last year, we've still got a long way to go with no end in sight. And, we are not alone! Even Southern states are dealing with frigid cold temperatures, ice storms, ridiculous wind chills and hazardous driving conditions. The only people enjoying this crazy weather are the students receiving snow days. The cold days and grey skies take their toll. It's not easy to be bright and cheery when you're covered head to toe in fleece, wool and long underwear. It's just really hard to be nice when you can't feel your toes.
However, there is something that may help thaw your hardened dispositions and warm your hearts! It's the upcoming Random Acts of Kindness (RAK) Week, February 9 – 15, 2015. Considering Valentine's Day is celebrated during the week, it really is a great time to share love and kindness.
According to Brooke Jones, vice president of the Random Acts of Kindness Foundation, RAK officially began in 2000 and is now celebrated by millions of people worldwide.
"The week was created as a way to celebrate the everyday kindnesses we experience, but sometimes don't recognize," said Jones. "RAK Week reminds us what it means to be kind with every word we speak and every action we take."
The non-profit foundation was started in 1995 and is dedicated to inspiring people to practice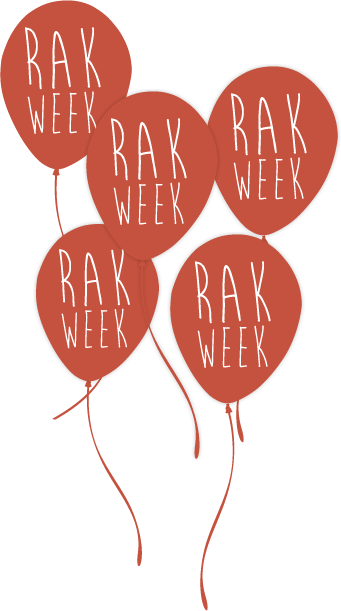 kindness and pass it on to others. Their goals are to:
1.) Inspire others to be kind.
2.) Legitimize kindness as a way to improve society.
3.) Be a highly regarded, visible social and emotional learning education program.
The organization promotes unique opportunities for all types of organizations, groups and individuals by providing free online resources to encourage acts of kindness across the globe, specifically in school communities. Educators can visit their website for lesson plans, projects, resources and research. In addition, their website lists kindness ideas for the home, office, and school.
"When going to a University of over 40,000 students it is easy to get caught up in all the small stresses of everyday life," said Varshini Kumar, a student at the University of Illinois at Urbana-Champaign.
Kumar saw a need for RAK at the end of her sophomore year and started a chapter at her school in August, 2013. "Random Acts of Kindness, as an organization, serves as a reminder for the campus that at the end of the day kindness is a cyclical thing - the more you are kind to those around you, the happier you are as a person. I think RAK week is a great opportunity for students to get together and create something positive for the campus, as well as spread awareness about the kindness movement that RAK seeks to inspire."
Kumar's RAK chapter uses Facebook and social media to post sources of inspiration for performing random acts of kindness.
The Bone Student Center at Illinois State University provided free treats and giveaways during RAK week last year. The school's Division of Student Affairs promoted new acts of kindness each day and encouraged the community to pass it on.
At the University of New Mexico, the Division of Student Affairs planned a variety of activities to celebrate RAK, including their "Pit of Kindness" where students could "Take a seat, Make a Friend" in a ball pit! Students also donated new teddy bears and made Valentine's Day cards for children at the UNM Children's Hospital Trauma Center and Regional Burn Center. At their student union, students enjoyed free kind words, candy, "Be Kind" buttons and take part in a kindness flash mob. Their RAK flyer encouraged student to smile a lot, send a handwritten note, volunteer at a shelter, pick up trash, or give someone a compliment.
The University of Alabama's RAK chapter created a Daily Challenge Sheet for students to do something each day hoping to inspire, encourage and cheer on their community to make a difference on campus. Challenges included encouraging students to introduce themselves to someone new, tell people thank you, pay for someone's food or drink, and spend time with and listen to friends. The UA chapter planned events all week and worked with other university clubs and groups to "create a community of kindness."
RAK encourages everyone to step out of normal routines and perform a new random act of kindness each day of the week. Are you ready to get in on the act? Here are 20 simple tips from the RAK Foundation to get you started this week. Who knows, you may want to keep it going all year long!
Give someone a compliment.

Post a positive comment on social media.

Donate old towels or blankets to an animal shelter

Do a chore without being asked (Moms will really love this one!!).

Eat lunch with someone new.

Say good morning to people on your way to school or work.

Send a thank you note to a friend, student, teacher, custodian or co-worker.

Visit a senior citizen home or volunteer at a shelter.

Walk a neighbor's dog

Students can start a kindness chain and add a link for every new act of kindness.

Put up "Kindness Zone" signs at the entrance of classrooms to remind people to practice Random Acts of Kindness.

Hold the door open or hold the elevator for someone.

Babysit for a friend or neighbor.

Bring a treat to a friend who is tired or has had a long week.

Surprise your team or study group with coffee or snacks.

Make an extra sandwich in the morning to give to a homeless person.

Prevent road rage and let the car in front of you merge.

Pass out hand warmers or an extra pair of gloves to the homeless.

Shovel a neighbor's driveway or sidewalk.

Smile!
So, as we prepare for the final long months of winter weather, don't despair. Warm up your home, your office, or your campus with a simple act of kindness. It won't cost you a thing, but the return could be priceless. Here's one more act of kindness – come back and share your stories with us!
Want to continue performing acts of kindness all year round? Visit NobleHour for a complete listing of volunteer opportunities!
Photos: Dolly Duplantier