A New Year is upon us. Every January 1, I think about the resolutions I've made in the past and resolve to do again– eat better, exercise more, be more patient, get organized, etc., etc. While these are good resolutions, most of them really only affect my family and me. So, I decided, my resolutions should be about something more than just improving myself. It's time for me to help others – not in some grand way, but in simple ways every month. Therefore, rather than working on my resolutions just one month a year (January) and forgetting them the other 11 months, I've decided January is my starting point.
As we approach the Dr. Martin Luther King, Jr. Day of Service and reflect on his message of civic engagement, let us embrace the fact that one person can make a difference. Just imagine if we stay true to that and what can happen with millions of individual acts of kindness and service. If one of your resolutions is to volunteer more, then this January 19th, the MLK Day of Service, is the perfect day to begin your transformation.
According to the Corporation for National and Community Service (CNCS), volunteers across the country pledged over 1.3 million hours of service in 2013 for the MLK Day of Service. Established in 1993, CNCS is a federal agency that engages more than five million Americans in service through programs like Senior Corps, AmeriCorps, and the Volunteer Generation Fund.
The MLK Day of Service is part of United We Serve, the President's national service initiative. In addition, it is the only federal holiday observed as a national day of service – "a day on, not a day off!"
MLK Day is a chance to start the year off right by making an impact in your community. CNCS works with the King Center, other federal agencies, schools, nonprofit and community groups, faith-based organizations, and corporations throughout the U.S. to encourage everyone to volunteer and be engaged in their community by participating in one of thousands of organized service-oriented projects. From collecting food and clothing, to cleaning and painting schools and youth centers, or supporting veterans and visiting with the elderly, everyone can use the day off to make some kind of difference.
You don't have to be part of a group to participate. There are many opportunities for individuals to take advantage of the day. Don't know where to start? Here are a few tips:
Start local and check with your student's school's service coordinator. Find out what they are doing and ask to help. Chicago Public Schools has different events planned for the month of January. In 2014, teachers signed up for specific events ranging from working with food pantries to educational seminars aimed at reducing handgun violence. Teachers received curriculum and follow-up materials to connect the activities to MLK Day. Hundreds of students participated in organized community service activities throughout the month.
"All of the events are about building the community through volunteering, the goal of Dr. Martin Luther King, Jr.," said Ryan Evans, who works for AmeriCorps Vista in the CPS Literacy department to coordinate community service learning opportunities for students.
If you prefer to do something outside of school, then consider calling your local faith based, community or non-profit organizations. Many have on-going service projects and are always looking for volunteers. The NobleHour website also lists thousands of community engagement opportunities throughout the U.S. Another option is to check your city or state's website for information about volunteer programs.
The MGR Foundation, has locations in Chicago, Pittsburgh, Charlotte, the Twin Cities and Las Vegas. The non-profit provides direct service to communities with a variety of programs.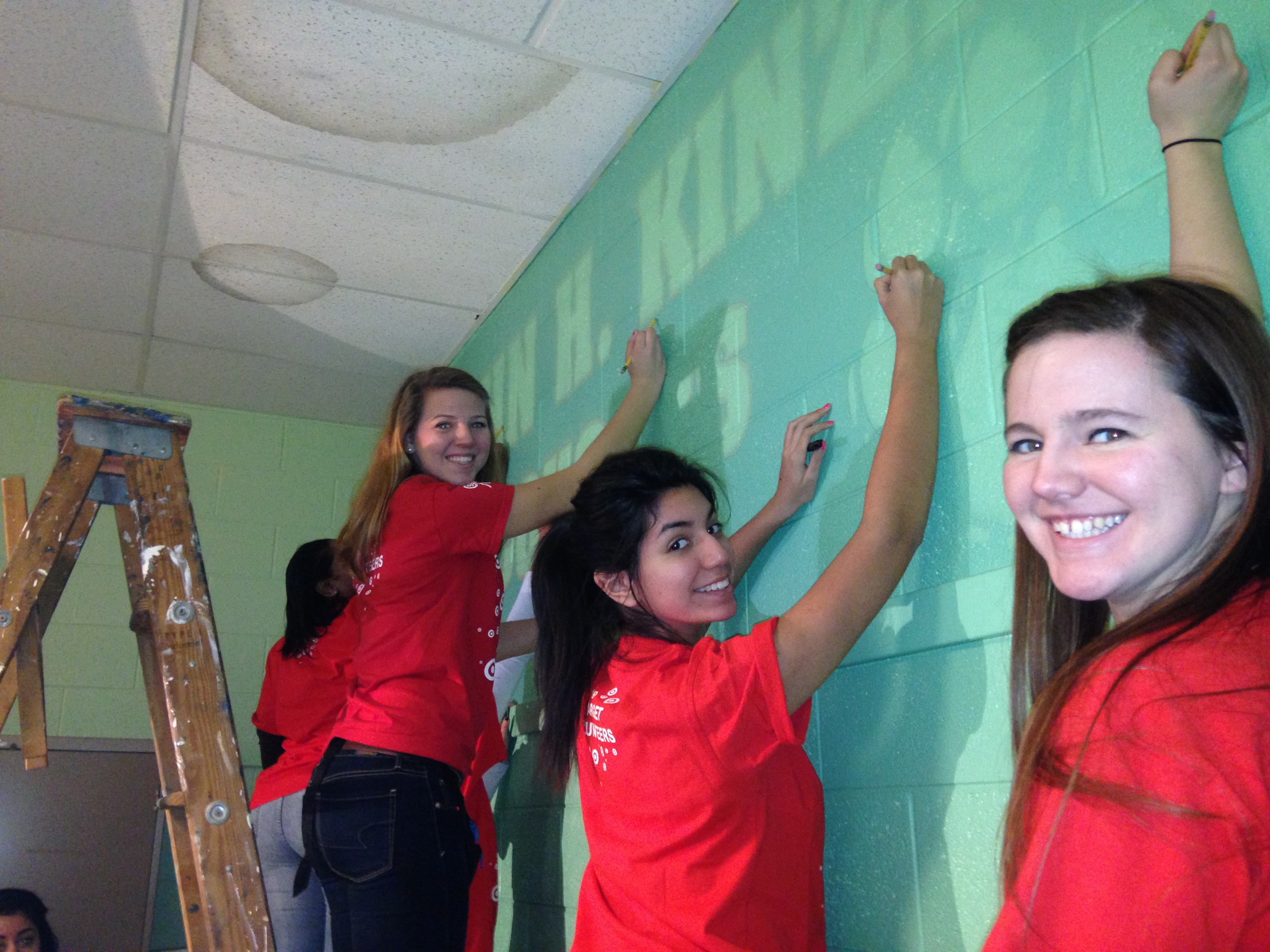 Chicago Cares honors Dr. Martin Luther King Jr.'s message of unity through community service. Tens of thousands of volunteers participate in service projects each year through the non-profit service organization.
Last January alone, approximately 1,400 people served in honor of Dr. Martin Luther King, Jr. specifically (either as individuals or through their corporations).
The MLK Day of Service website can also help direct you to local opportunities to perform community service. If you can't find anything that moves you, create your own project with MLK Day Toolkits. Topics range from disaster services and education, to the environment, health and writing letters to the troops.
If all of this seems overwhelming, don't let that deter you. Remember, it's about helping others. Check in on an elderly neighbor and pick up extra groceries for them. Go through your closets and donate your gently used clothing. Donate food to a local food pantry. As I mentioned before, it doesn't have to be some grand gesture, but just a simple act of kindness. Start small and go from there.
My daughter and I decided to make sandwiches for the homeless the other day. We filled bags with PB&J sandwiches, fruit, granola bars and a few pieces of chocolate. We took the train downtown and then handed out the bags to homeless people we passed along the way. It was a cold day and there were not many people out, but we were able to help at least four individuals. It wasn't much, but it was a start in our New Year' resolution to help others. It didn't require a lot of planning and we had everything on hand. It was a simple act that we will strive to do more often.
January is the start of something new. MLK Day is a reminder to be an active part of our community, not just for a day or month, but every day in some manner. Helping others empowers us and strengthens our communities. What are you going to do this January? Let us know your progress each month!