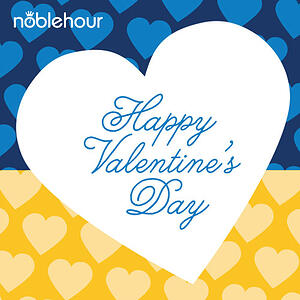 Valentine's Day is coming up, and the best way to show your love for others is volunteering. Usually when we think of Valentine's Day, things like chocolates, flowers, and cards come to mind, but this year why not extend Valentine's Day to caring for others, perhaps total strangers, who are in need of some kindness. There are countless people in need in our communities and abroad, and this February 14th I encourage you to show your love in a unique manner. Giving time and thought into improving your community is a true measure of compassion. To demonstrate how Valentine's Day is such a great excuse to volunteer, I spoke with a high school student whose Valentine's Day themed service initiative is encouraging her peers to help others. Then, I thought of a few other Valentine's Day service projects that you might adopt in your community.
Zainab Hasan, a high school senior and president of the Global Citizens Corps club at Grimsley High School, shared with me how her "Spread the Love" campaign celebrates Valentine's Day with service. Around fifteen students are involved in the project. The group is collecting jars of peanut butter to donate to Food Assistance, a local organization that helps low income senior citizens.
Zainab explains, "One specific preferred item was peanut butter, so Grimsley Global Citizen Corps decided to do a peanut butter collection, calling it the 'Spread the Love' campaign since it's in February . . . Food Assistance helps out 450 families each month and 20% of senior citizens live at [the] poverty level." Grimsley Global Citizen Corps' peanut butter collection is one of their many service projects carried out each year. The club has also collected shoes and glasses to send abroad to children in need.
I asked Zainab why the peanut butter collection was important to her, and she said, "I like to know that I'm able to help out people in my community. I've been to countries outside of the US, and I see how poverty stricken those places are. One day I'd like to help them as well, but we have to start out small to eventually span out and make a larger difference."
My final question for Zainab was to describe how she thinks Valentine's Day and service relate: "Most people on Valentine's Day tend to celebrate themselves and their friends . . . its important to put that love towards others as well. The less fortunate senior citizens don't really have anyone to visit them, and [they benefit from] a small amount of food or money to make the holiday something memorable for themselves. If we can give them something, even if it is just peanut butter, it shows them that they're not alone, that there is someone out there who cares about them. It may not be a whole lot but its more than enough to make someone smile and feel loved."
If you want to make people in your community feel loved through acts of service, here are a few suggestions for Valentine's Day service ideas: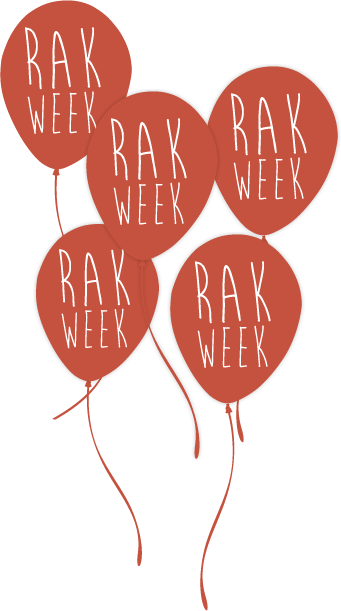 Send Volunteer Valentines: For nonprofits, sending thank you notes or cards to volunteers is a nice way to remind them you value their commitment. Volunteers who are appreciated will feel that the time and effort they put into an organization is worthwhile. Developing a relationship with volunteers will build a reputation of respect and commitment that will encourage community members to take interest in your organization.
Advocate Love: What are some causes you feel passionately about? What would you like to see changed or improved in the world? Who do you feel society should approach with more kindness? Raising awareness about issues and advocating change is an important part of civic engagement. Make people aware of the issue you are focusing on through posters, social media, and presentations. Celebrate Valentine's Day by showing where change is needed and striving for a world with people who are more considerate of each other.
Bake Some Sweet Treats: Bake sales are a fun way to fundraise for your favorite nonprofit. Make your cookies, cupcakes, and other treats festive with pink and red frosting and sprinkles. Get other people involved to help you decorate your baked goods and plan the event.

This Valentine's Day, we can all show a little more love for each other through acts of kindness and service. Perhaps it's no coincidence that it's also "Random Acts of Kindness Week." To find ways to volunteer, search for local opportunities and organizations on NobleHour. Find a friend and ask him or her to "be your volunteer" this Valentine's Day, and share this holiday of love with those in need of it most.