This post was written by NobleHour Special Contributor Natasha Derezinski-Choo, a student at Grimsley High School in Greensboro, NC.

This week is World Kindness Week. The movement is simple: it encourages people to do something kind for someone else. Everyone has the capacity to be kind, but people can also be self-centered and hateful. For our compassion to win over our vanity, we have to develop the habit of being kind. We have to be reminded why it is important to be kind. To begin the process of developing kindness as a character trait, it is important to learn it from a young age. For this reason, I believe that educators should teach kindness alongside regular school curriculum.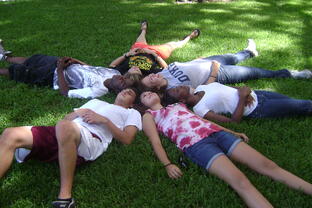 Fostering kindness between students helps build character by training students to think of the feelings of others before acting negatively. Some teachers hold regular class discussions relating to kindness and empathy. Sometimes, simply taking the time to ask students to talk about themselves can bring out kindness in their peers. Such discussions can be prompted by questions as simple as How are you? or What are you doing this weekend?
I believe that when educators create an environment in which students can share freely and voluntarily about themselves, it can bring a group of people together. When you begin to learn about another person and respect their time to speak and share in the discussion, it becomes more difficult to be judgemental or negative towards them.
Teachers find that this technique works well among younger students. Engineering social relationships to focus on seeing one's peers as people, rather than objects of criticism, promotes kindness. They become more inclined to help one another, even in simple ways such as holding open doors or complimenting each other. Elementary-aged students who participate in regular discussions to get to know one another develop better cooperation, empathy, and self-control in group work activities. When students become kinder to their peers, they are better equipped to care about strangers and their community.
When it comes to teaching students to be kind to the community, service-learning and volunteering can be valuable tools. Taking students on a service-learning field trip can help them see how their actions can have a positive impact on others. Holding school-wide events to fundraise or collect items for donation will open students' eyes to the problems facing others.
Service-learning projects can easily tie into a number of academic subjects. Students can read literature related to a particular issue, gather statistics surrounding a cause, study the history and progress of similar social issues, and gain research skills from cultivating this information. When students first learn how a problem is impacting the lives of others, they develop empathy and want to formulate solutions for these issues. Service-learning and volunteering teaches kindness by allowing students to discover the kindness within themselves. This is more effective than being instructed on what kindness is. At the end of a service project, students can not only say that their service was helpful to others, but they can feel the growth of their own creativity, imagination, and inner compassion.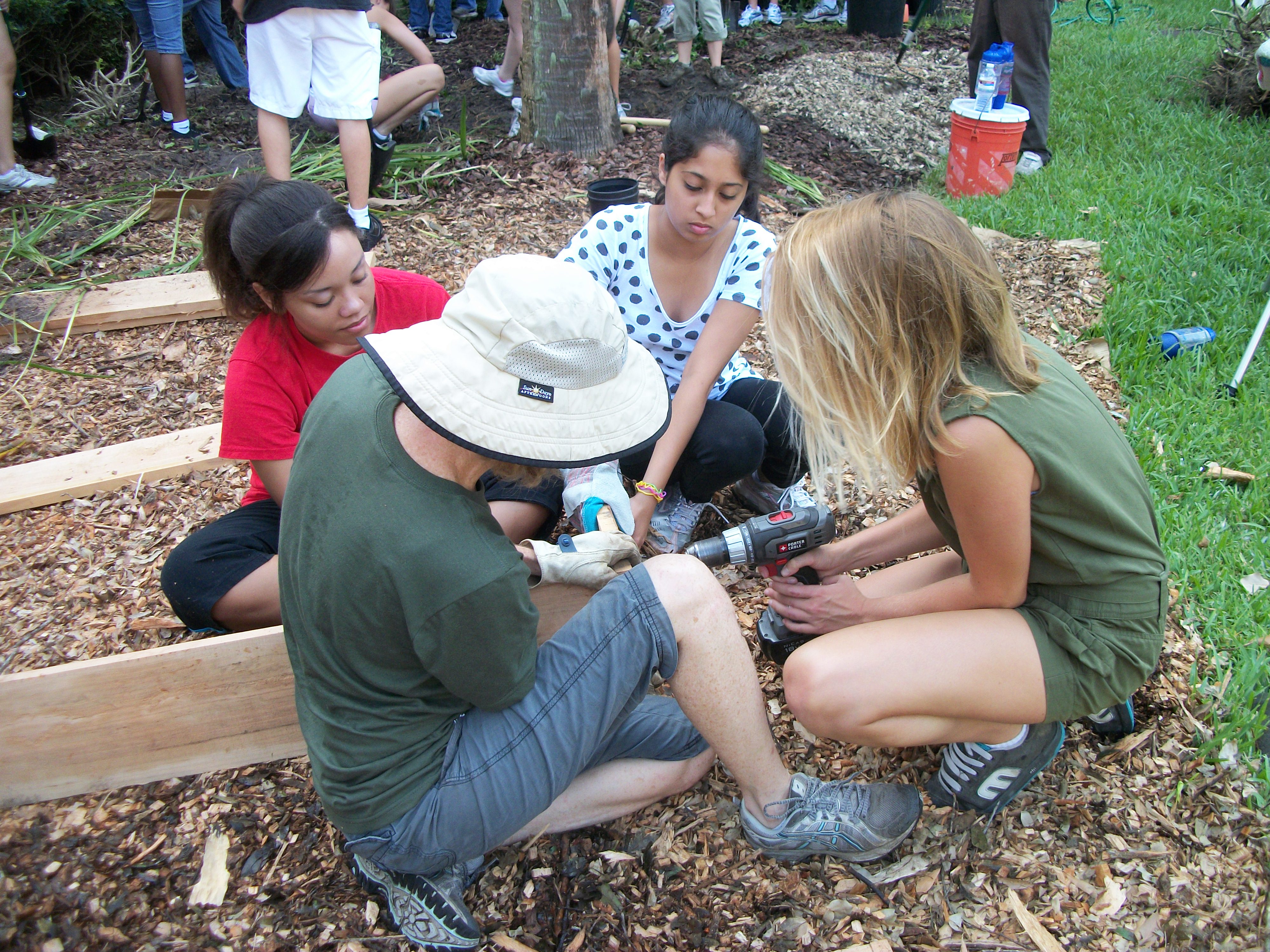 Most importantly, educators can teach kindness by leading by example. Teachers play an important role in forming both a student's intellectual and emotional abilities. By showing kindness to students, teachers can be more encouraging and help students develop better self-esteem. Being understanding toward students teaches them to be understanding towards their peers. Rather than punishing students for failing to meet expectations, teachers should be willing to open a dialogue about why a problem is occurring and what can be done to fix it. Sometimes a student may simply be preoccupied because of something at home, a problem with their friends, or difficulty understanding the material. These small conversations can help solve the root cause of an issue and prevent it from happening again. Students remember the compassion of teachers who help them to succeed, and will mimic the same compassion toward the people they encounter in the future.
If we all make conscious efforts to be kind, we can build stronger and more meaningful relationships with individuals, our communities, and the world. What actions will you take to celebrate World Kindness Week?