Tips and Resources for Alternative Spring Breaks
Thank you for joining us for another "Empowering NobleLeaders" Blog with Dr. Kristin Joos and Liz Harlan.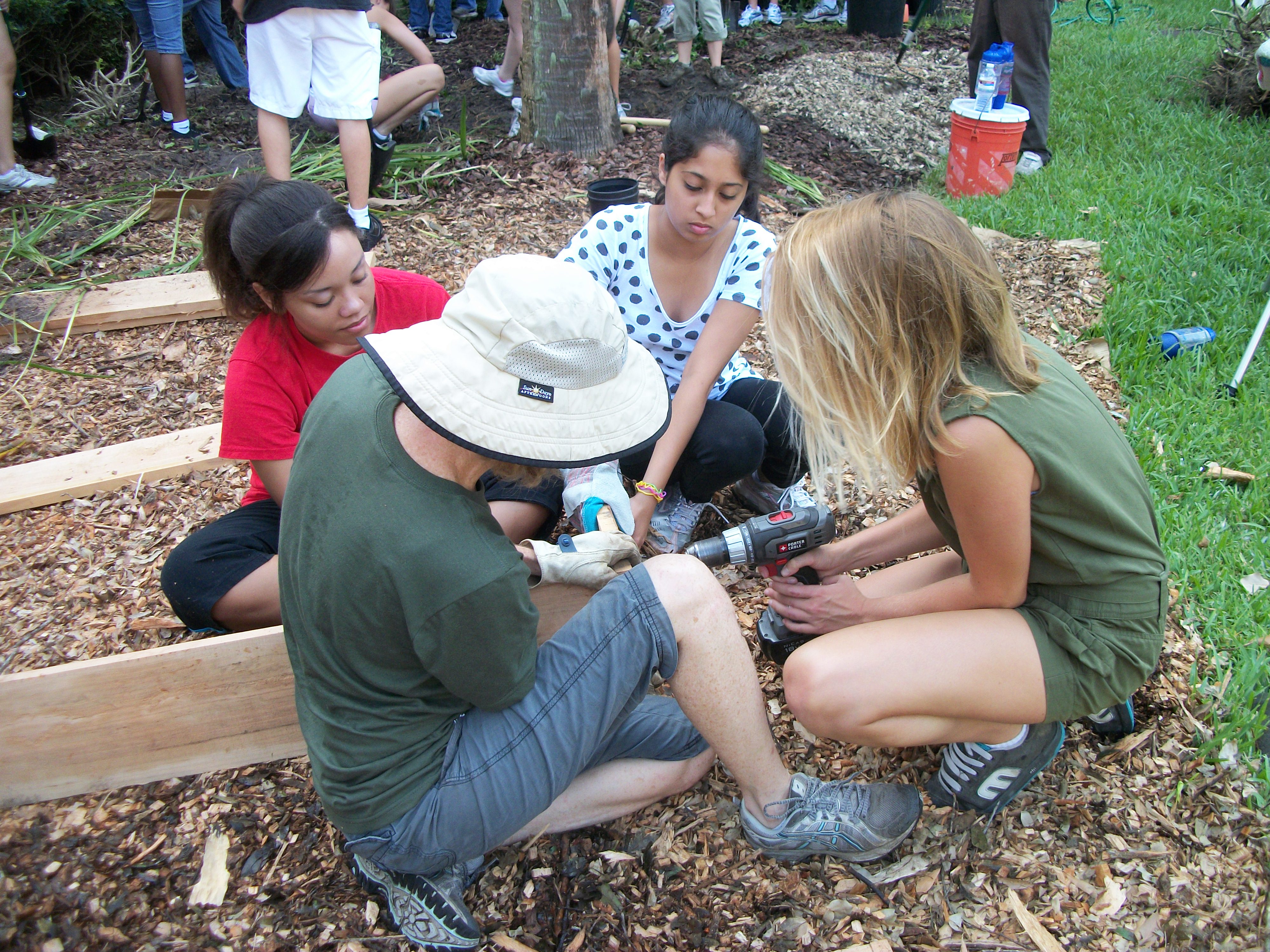 Given that spring break is only a few weeks away for many students, today we hope to offer some advice to help you encourage students to participate in, as well as prepare for, alternative spring break trips centered on service. Service trips can be both personally transforming and potentially life-changing experiences for students. They need guidance in finding and preparing for such "alternative spring breaks." Here are some tips to promote spring break service trips to students, inform them of the lasting benefits, and prepare them to get the most out of their (perhaps not so restful) "break."
Alternative spring breaks are both a way to do meaningful work as well as step out of one's comfort zone. Research is helpful when exploring the various options and programs. Students should be encouraged to consider their passions and interests, the time and travel commitment, cost and qualifications needed for each option. For college students, their community-service or student leadership centers/offices are often great resources for finding spring break volunteer opportunities that are both affiliated with the school or are in the surrounding area. Programs and trips offered through a university are sometimes free, or inexpensive as they are often subsidized by the college. For example, here at the University of Florida, our Center for Leadership & Service is organizing 11 different spring break trips for 2014, three of which are international, focusing on a variety of different social and environmental issues.
Students can also look for spring break opportunities on their own--we recommend both online searches and word of mouth. Religious centers, like churches, synagogues, mosques, and temples can also be great resources for service trips both locally and abroad. Typically, one does not have to be a member in order to participate in their activities. Campus Compact is a fabulous organization that promotes campus-based civic engagement, public and community service to develop students' citizenship skills, and provides tools and training for faculty to empower their students. Additionally, they have an initiative and search engine for Global Citizenship opportunities that is a great tool for both students and faculty/staff/administrators.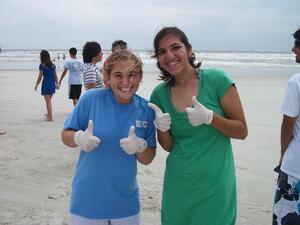 Encourage students to explore the resources around them when searching for something to do over spring break. With some effort, students can find opportunities that provide both a fun and productive week, a new vehicle for their interests, a way to meet friends and network with others, and the opportunity to make a difference. I (Liz) traveled to the surrounding areas of Tegucigalpa, Honduras during the spring break of my Sophomore year with the Emory University Medical chapter of Global Brigades, a student-led nonprofit health and sustainable organization aimed at holistic development in Honduras, Panama, and Ghana. There are more than 6,000 volunteers from 100 university chapters from the United States, in addition to Canada and Europe, that organize and participate in trips, or "brigades," with programs focused on architecture, business, dental, environmental, human rights, medical, microfinance, public health, or water. I was able to practice my Spanish, raise funds for needed medicine and supplies, obtain a leadership position for my second trip as a junior, and eventually receive a letter of recommendation for Medical School from our club faculty advisor. My entire experience with Global Brigades was safe, impactful, and resulted in many friendships, networking connections, and meaningful memories. The benefits from service trips are widespread and inevitable. If your students have the opportunity to do a service trip abroad, they should take advantage!
Tips for preparation:
Encourage your students to connect with supervisors, faculty advisors, or leading students before the trip as it is very helpful to engage in team-building activities prior to the start of the trip. Valuable information about the volunteer location (especially if in a foreign country), what to bring and pack, travel arrangements if applicable, and the volunteers' duties is very useful to have several months prior to spring break. If student's service trip is domestic, there is even greater reason to explore the location as it would be easier to become familiar with the route, surroundings, and community beforehand. At some schools, student participants and/or site-leaders enroll in courses the semester prior to or the semester of their spring break trip in order to devote time in their busy schedules to important preparation.

The lasting impact of a volunteer experience can suffer without proper reflection before, during, and after. It is important for a student to set goals for their trip's experience, even if it just to keep an open mind and write in their journal every night. There are many ways and vehicles to reflect, through photo's and video's (with the organizations permission first), journal writing, jotting down daily notes and observations, and sharing stories with classmates and teachers once spring break is over. Preparing and guiding a student to constantly reflect is critical for students to live in the moment while securing the lasting benefits of their transformative service. We will talk more about the importance of service reflections (and offer tips for best practices) in our next post.

Encourage an open mind and community-awareness with students preparing to spend spring break doing service. The week-long experience allows for increased immersion, continual reflection, and a potentially greater impact due to the length of time. Emphasizing open-mindedness and cultivating an attitude of curiosity are key for students about to undertake the service trip adventure. Having knowledgeable anticipation can lead to a fulfilling, organized, and productive end-result.
Resources
Information for students or faculty who want to create new alternative spring break experiences found at www.serve.gov.
America's Natural & Cultural Resources Volunteer Portal- www. volunteer.gov/gov.
United Way lets college students spend spring break in Biloxi, MS in the United Way National Alternative Spring Break experience program.
Habitat for Humanity With their Collegiate Challenge, college students work during spring break helping to eliminate poverty housing.
Cross Cultural Solutions lets students immerse themselves in a variety of life changing experiences across the globe. Insight Abroad is their one-week trip program.
Projects Abroad provides students with meaningful spring break experiences in project areas ranging from construction to performing arts to archeology.
IERCEF- North Carolina database of study abroad service programs for students of Historically Black Colleges and Universities in the state.
NobleHour - empowers students to connect with their communities. Currently there are no specfic "Alternative Spring Break" service opportunities, but there are many listings that students could engage in over their break, creating their own experience.
What are your plans for spring break?