On Wednesday, NobleHour will exhibit its software for community engagement at the 2013 Nonprofit Summit, put on by the Nonprofit Center of North Central Florida and the University of Florida Department of Family, Youth & Community Sciences. The summit will take place at Emerson Alumni Hall from 8am-5pm.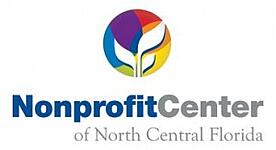 The Nonprofit Summit is the North Central Florida's largest conference for nonprofit professionals, board members, community leaders and students. Speakers at the conference include Kari Saratovsky, author of " Cause for Change: The Why and How of Nonprofit Millennial Engagement"; Angela Garcia, Director of Community Engagement and Service-Learning in the UF Center for Leadership and Service; and Theresa Beachy, Executive Director of Peaceful Paths Domestic Abuse Network, Inc. Sessions will address a range of topics, such as: nonprofit engagement, communication, cultural diversity, volunteerism, risk management, financial preparation, and student leadership.
The conference aims to empower nonprofit leaders to "strengthen their organizations through education, collaboration, and innovation." These goals are assisted with NobleHour's ability to connect educators, students, and nonprofits together to create a more educated, innovative, and impactful communities.
Using NobleHour, non-profits can post opportunities, events, news, and resources with a growing network of volunteers. They can also manage their own volunteers, track volunteer hours, and generate comprehensive reports on their community impact.
About Nonprofit Center of North Central Florida
The Nonprofit Center of North Central Florida's mission is to cultivate support, growth and community awareness for nonprofit organizations in the North Central Florida region. The Nonprofit Center focuses on providing nonprofit organizations with education, resources and advocacy to assist in fulfilling their missions. For more information please visit www.ncncf.org.
About NobleHour
NobleHour is based in Lakeland, FL and was started by a team of knowledgeable business investors, representing over 70 years of unparalleled entrepreneurial and business experience. They developed SweatMonkey.org in 2005 as an online service learning management platform for students and schools. SweatMonkey was used by countless organizations such as the YMCA, the SPCA, the United Way of North Central Florida, and the University of Florida. SweatMonkey was rebranded and launched in 2012 as NobleHour.com, an engaging online community platform that includes content sharing, a database of volunteer and job opportunities and events, hour tracking tools for tracking community service hours, and community impact measurement tools. NobleHour's mission is to provide an engaging platform to help connect people with their communities to empower civic engagement. For more information visit www.noblehour.com.