The commercial aspects of the holidays can sometimes cause us to question the spirit of giving, thanks, and compassion. Check out these websites that give back a percentage of your purchase to charity.
Perkle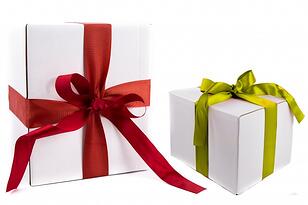 Perkle is a new platform that allows you to donate to various social causes while shopping from some of your favorite retailers. Donating though Perkle is just like online shopping. Many of the things you already buy online can be bought through Perkle, and a portion of the money is donated to a cause of your choice.
"Lets make giving into an everyday action instead of a rare transaction" - Perkle.org
Many major online retailers are on Perkle, including Amazon, Expedia, Fandango, and Office Depot. For Perkle to donate part of your purchase, you have to go to the merchant's website through a link from Perkle. There is no extra cost to shop through Perkle.
A list of all the causes fundraising through Perkle is available on their website, and if you are interested in adding your own cause, you can easily create one. Perkle reviews each application to ensure each cause meets its standards. Each cause must "accomplish something good for a person, group of people or society." There is no cost for nonprofit organizations or consumers to use Perkle. There are only the benefits of turning everyday purchases into social good.
AmazonSmile

AmazonSmile sells all of the same products as Amazon.com, but 0.5% of your purchase is donated to charity. You can use your regular Amazon.com account to shop through AmazonSmile. When you shop through AmazonSmile, you can view everything available on Amazon.com, but the product description will specify whether it is eligible for donation through AmazonSmile.


More than a million charities and non-profits are on AmazonSmile. When you log into Amazon Smile, a list of possible charities will appear, and you are asked to select one. However, you can change the organization to which you are donating at any time. Organizations can register to receive money from AmazonSmile by applying online and submitting information to prove the organization is legitimate. Registration is free.

Shop With Meaning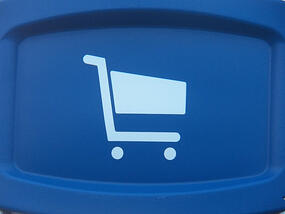 Shop With Meaning is a website where you can find products made to raise funds for a particular cause. Shop With Meaning aims to be transparent, allowing consumers to know exactly how their purchase will create social good. Information about the organizations is readily available so consumers can make cognizant choices about what they are buying. In some cases, a portion of the sales is donated. Some of the social causes supported by Shop With Meaning include providing clean water, combating human trafficking, and fighting poverty.
Shop With Meaning also offers a "one for one" program, in which a company promises to donate one item for each purchased. For example, if you buy a pair of shoes from a company participating in the "one for one" program on Shop With Meaning, another pair of shoes is donated to someone in need. Details about who is benefiting these donations depend on the product, but the information is readily available.

Chosing the Best Gift for Social Good
Unlike Perkle, the products on Shop With Meaning are not exclusively from mainstream retailers. Most of the products are from non-profits hoping to raise money from the sale of their products. However, the percentage of money donated from Shop With Meaning is generally greater than on Perkle. There are advantages and disadvantages to both. On Perkle, consumers can make donations simply by buying things they already would, while on Shop for Meaning one would most likely need to do a little more research to find what you are looking for. Both are terrific ways to make consumerism a little more meaningful.
AmazonSmile seems to be a miniature version of Perkle, and the differences between Shop With Meaning and AmazonSmile are the same as those with Perkle. However, the impact of shopping with these two organizations is quite different. Perkle provides access to a variety of retailers while AmazonSmile is focused on one retailer. In addition, the average donation when shopping on Amazon.com through Perkle is 4.8%, which is a much higher percentage than the 0.5% that is donated through AmazonSmile. In order to make the same donation on AmazonSmile as Perkle, you would have to spend almost 10 times more. For example, to make a $5 donation on Perkle by shopping through the Amazon link, you have to spend approximately $104. To make the same donation by shopping through AmazonSmile, you would have to spend $1000. On AmazonSmile, the retailer benefits much more than the charity.
All three of these websites provide ways to give back while shopping. However, it's important to remember that we cannot replace giving with consuming. While it's a great idea to make your everyday purchases into a charitable event, keep in mind that the organizations are only receiving a fraction of your money. If you end up spending more money through these retailers in the name of charity, you should consider volunteering or donating your money directly to the charity instead.
We hope you will check out some of these websites as you are shopping during the holiday season. Making meaningful gifts for social good can become part of your regular spending routine. Share your experiences with us in the comments below!