This post was written by NobleHour Special Contributor Natasha Derezinski-Choo.
In beginning this post about social entrepreneurship, I was very excited because it is such an exciting and inspiring focus. However after tapping mindlessly on my keyboard and coming up short, I was faced the ultimate test of blogging in taking what social entrepreneurship means to me and translating it into what it means to the world. As a writer I realized I was stuck on words to use, and as a learner I saw that my stuckness meant I had much to learn, so I began researching. I proceeded to answer the question: What is social entrepreneurship?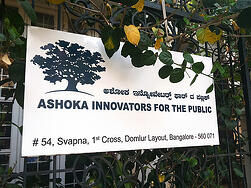 It was not too long until I found Ashoka, the largest global network of social entrepreneurs, had answers to my question. Ashoka, with years of experiences building social entrepreneurship, explains that, "Social entrepreneurs are individuals with innovative solutions to society's most pressing social problems . . . a role model proving that citizens who channel their passion into action can do almost anything . . . the citizen sector has discovered what the business sector learned long ago: There is nothing as powerful as a new idea in the hands of a first-class entrepreneur." Ashoka helps social entrepreneurs change the world by providing start-up funds, advice, and access to a worldwide network of support systems and volunteers. They encourage individuals to innovate society by applying entrepreneurial skills to real-world problems. I knew the topic of social entrepreneurship was exciting and inspiring, but I felt that as an explanation was too abstract, and I went on to find real world examples of social entrepreneurship changing the world.
Reading about some of the world's greatest social entrepreneurs on PBS' "Meet the New Heroes", I was touched. Take Moses Zulu, who started Children's Town, an orphanage created to help children in Zambia whose "basic needs are unaffordable luxuries." Taking in children who've lost their parents to AIDS, Children's Town cares for and educates these children to better their future with skills they'll use to find better jobs. Meet Kailash Satyarthi in South Asia, who started his social entrepreneurship by leading raids into factories to liberate workers, particularly children, from a life of servitude. Then there's Mimi Silbert who started Delany Street Foundation to help house and rehabilitate people stuck in a life of crime. In conjunction with education and counselling to help clients find jobs and lead successful lives free of crime, the residents work in the organization's many businesses to generate revenue for the program, linking their success to the success of the organization. The list of social enterprises goes on, and I found it extremely difficult to find just one—one that was the most impactful, most interesting, or most striking—to write about.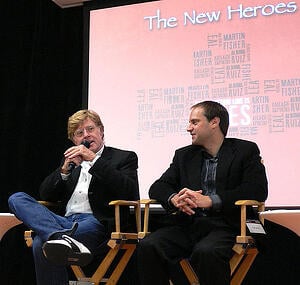 I wanted to know all of them. To write about their causes and analyze their successes to help you see where your social enterprise might start, but I realized that I also have an English presentation to write today so there was not time to write a novel. The story of social entrepreneurship is innovative, inspiring, and incredibly heart wrenching. Each opened my eyes to a world of suffering I hadn't known before, but also a world of hope. Social entrepreneurs take the downtrodden and use business concepts to empower the world. Social entrepreneurship is rooted in the idea that filling tonight's hungry bellies and bandaging the day's wounds only leaves for more hungry bellies and broken bones tomorrow. Aid and handouts are helpful in the present but also temporary and easily used up. Sustainable and innovative solutions tackle tomorrow's problems today.
The education sector is realizing the mark social entrepreneurship is making. A recent article "Social Entrepreneurship Is Bringing Purpose To Higher Education" explains how this process is unfolding. With today's academic inflations (see a great explanation of this process here)—and high tuition costs—, "students, parents and employers are all expressing doubt about the value of an undergraduate degree." To get the best value out of their education, students are increasingly drawn to social entrepreneur programs. Programs that reconcile learning with passion and innovation: " . . . teaching social entrepreneurship is a key part of solving this problem . . . Entrepreneurs are defined by their sense of drive and determination, their willingness to fail and then try again, and their vision for applying their learning in productive ways. Those also happen to be the characteristics of great learners." The article details some programs and fellowships that encourage university students to pursue their social enterprise goals. These include Uncollege's Gap Year program that encourages students to take a year off college in the name of social enterprise, ThinkImpact's summer institutes, Brown University's Swearer Center, and Middlebury's Center for Social Enterprise. In addition to knowledge, successful graduates will also need motivation and initiative to take what they have learned and use it to solve world problems. The purpose of education is not just to make grades and past tests; it's also for young people to develop the intellect and skills needed for lifelong success. In the case of social entrepreneurship, success lies in synthesizing these skills with social responsibility, and embedding one's success and passion in empowering others.
Social entrepreneurs invest their talents in the world and the output is the happiness for both producer and consumer. One of my favourite social entrepreneur teams is Dr. Govindappa Venkataswamy and David Green. They started eye hospitals in Madurai, India, Nepal and United States to treat cataracts. Green uses a term I love, "compassionate capitalism," to explain social entrepreneurship: "Green is convinced that western capitalism has failed to grasp opportunities in the developing world . . . He says "compassionate capitalism" extracts a small amount of profit from each item sold, but generates a very high sales volume. In the process, it is possible to make available critical goods and services — like eye care — to billions of people" ("Meet the New Heroes").
In writing this post about social entrepreneurship I discovered that my understanding and mere awareness of the process was not enough. I've found people who recognize the potential in the afflicted and find a way to pull success out of them. In discovering the stories of the world's change makers and learning from their determination and success, I've come to appreciate people not only for their talents, but how they impose their kindness on the cruel world to make it better.
"Intelligence and capability are not enough. There must be the joy of doing something beautiful." -Dr. Govindappa Venkataswamy

Images via Steve Jurvetson and Wil Kristin